Posts for tag: root canal
By Modern Dental Group
August 29, 2014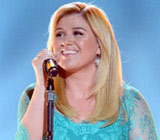 Now that celebrities can communicate directly with their fans through social media, we've started to see dispatches from some surprising locations — the dental chair, for example! Take singer Kelly Clarkson, who was the first winner of American Idol, and perhaps one of the first to seek moral support via social media before having an emergency root canal procedure.
"Emergency root canal — I've had better days," Kelly posted on her Facebook page, along with a photo of herself looking… well, pretty nervous. But is a root canal procedure really something to be scared about? It's time to clear up some misconceptions about this very common dental procedure.
First of all, root canal treatment is done to save a tooth that might otherwise be lost to an infection deep inside it. So while it's often looked upon with apprehension, it's a very positive step to take if you want to keep your teeth as long as possible. Secondly, tooth infections can be painful — but it's the root canal procedure that stops the pain. What, actually, is done during this tooth-saving treatment?
First, a local anesthetic is administered to keep you from feeling any pain. Then, a small opening is made through the chewing surface of the infected tooth, giving access to the central space inside, which is called the "pulp chamber." A set of tiny instruments is used to remove the diseased pulp (nerve) tissue in the chamber, and to clean out the root canals: branching tunnel-like spaces that run from the pulp chamber through the root (or roots) of the tooth. The cleared canals are then filled and sealed.
At a later appointment, we will give you a more permanent filling or, more likely, a crown, to restore your tooth's full function and protect it from further injury. A tooth that has had a root canal followed by a proper restoration can last as long as any other natural tooth — a very long time indeed.
If you have any questions about root canal treatment, please contact us or schedule an appointment for a consultation. You can learn more by reading the Dear Doctor magazine article "A Step by Step Guide to Root Canal Treatment."
By Modern Dental Group
March 03, 2014
So you came in to the dental office for an exam, and now you've been told you need a root canal. But you're wondering: Do I really have to do this? I've heard all sorts of things about the procedure. What if I wait a while — would that be so bad?
The answer is: It just might! Whenever we dentists recommend a root canal procedure, we have good reasons for doing so. Here are the top five reasons why you shouldn't delay getting this important treatment.
The tooth is infected and dying; a root canal stops the infection. While the outer layers of the tooth are hard, the inner pulp is made of soft, living tissue. This tissue sometimes becomes infected (through deep decay, cracks in the tooth surface, etc.), and begins to die. Once that happens, treatment is needed right away — to stop the pain, control the infection, and keep it from spreading.
Root Canal Treatment Alleviates Pain. That's right: Root canal treatment doesn't cause pain — it relieves it. The procedure is relatively painless, despite the old stories you might have heard. In fact, it's not unlike having a cavity treated, though it may take a little longer. So if you're experiencing tooth pain (a major symptom in most cases of root canal trouble), remember that the sooner you get it treated, the sooner you'll be pain-free.
It won't get better on its own… If you ignore some things, they will go away. Root canal problems aren't one of those things. In some cases, if you wait long enough, the pain will go away. But that's not a good sign, because the problem won't go away on its own; it simply means that the nerves inside the tooth are all dead. The infection continues to smolder like glowing coals in a fire.
…But it could get worse. Left untreated, bacteria from the infected tooth pulp can travel through the roots of the tooth and into the tissue of the gums and jaw. That can cause a painful, pus-filled abscess to form, which will require urgent treatment. In extreme cases, It can also result in increasing systemic (whole-body) inflammation, potentially putting you at risk for more serious conditions, like heart disease and stroke.
Root Canal Treatment Can Save the Tooth. If you neglect treatment of a root canal problem long enough, you're at serious risk for losing the infected tooth. And tooth loss, once it starts, can bring on a host of other problems — like an increased risk of tooth decay on remaining teeth, as well as gum disease, bite problems… and, as oral health problems escalate, even more tooth loss. Why put yourself at risk?
If you would like more information about root canal treatment, call our office for a consultation. You can learn more in the Dear Doctor magazine articles "A Step-By-Step Guide To Root Canal Treatment" and "Tooth Pain? Don't Wait!"
By Modern Dental Group
March 18, 2013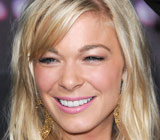 Singer LeAnn Rimes was forced to cancel a string of performances recently, as a more pressing engagement came up: a late-night meeting with her endodontist. It turned out that the country-pop star needed some emergency dental work performed while she was on tour. But her die-hard fans needn't have felt left out — Rimes faithfully tweeted each stage of her dental treatment.
The trouble began before she was scheduled to play a show in Ohio. "Waiting on the endodontist to meet me and do a nighttime root canal," she informed her twitter followers. Instead of performing, Rimes was advised to spend the next few days resting after the emergency treatment. "Happy Friday! I'll be spending mine in bed," she tweeted after the previous evening's procedure. The following Monday, Rimes returned to the dentist's chair for follow-up treatment.
It turned out that the singer had been battling dental pain for months. "I am so disappointed that I can't make it to my fans tonight." Rimes explained in a statement. "I had wanted to give them the show they deserved and only wish this tooth pain held out a little longer."
If there's a moral to this story, it's this: If you have tooth pain, don't wait to see a dentist. Call us right away!
A feeling of constant pain and pressure in your mouth is a clear indication that you may need a root canal. Another telltale symptom is sharp pain when you bite down on food, or lingering pain after eating something hot or cold. Not every symptom is as clear-cut, however — the only way to know for sure whether you need treatment is to come in for an evaluation.
Pain in your teeth or gums may be a symptom of a serious condition. Even if the pain goes away temporarily, an underlying infection generally does not. If a treatment such as root canal therapy is needed, the sooner it is obtained, the better you'll feel. And remember, root canal treatment doesn't cause tooth pain — it relieves it!
If you have any concerns about tooth pain, please contact us or schedule an appointment for a consultation. You can learn more in the Dear Doctor magazine articles "I'd Rather Have a Root Canal" and "Signs and Symptoms of a Future Root Canal."