Posts for tag: pregnancy
By Modern Dental Group
May 14, 2018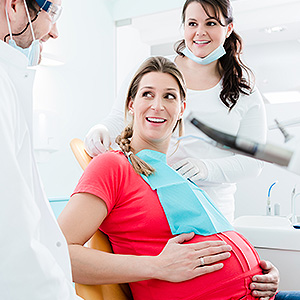 Pregnancy creates enormous changes in your physical body. These changes, especially on the hormonal level, can impact many aspects of your health including teeth and gums.
While it's easy to let dental care take a back seat to other health concerns, you should actually pay close attention to it while you're expecting. Here are 4 things to focus on during pregnancy to avoid problems with your dental health.
Don't avoid dental work unless otherwise advised. You may be concerned about undergoing dental procedures during pregnancy, especially those that involve anesthesia. But both the American Congress of Obstetricians and Gynecologists (ACOG) and the American Dental Association (ADA) encourage pregnant women to continue regular dental visits for cleanings and checkups. And unless your obstetrician advises otherwise, it's usually safe to undergo dental work that can't wait.
Be on the lookout for pregnancy gingivitis (gum disease). Because of the hormonal changes that occur during pregnancy, your gums could be more susceptible to gum disease caused by plaque buildup. That's why you should be on alert for signs of a gum infection like swollen, reddened or bleeding gums. And be sure to practice diligent, daily brushing and flossing to remove disease-causing plaque, as well as regularly visiting your dentist for professional cleanings.
Make sure your diet is "tooth" friendly. Because of the changes in your body, you may experience food cravings that alter your normal dietary habits. So as much as possible, try to keep your food choices in line with what's best for your teeth and gums: minimize your sugar intake (a prime food source for disease-causing bacteria); and focus on nutritiously balanced meals and snacks.
Keep your entire healthcare team informed. When you make your next dental appointment, tell your dentist you're pregnant and how far along, any medications and supplements you're taking, or any complications you may be experiencing. This information could have a bearing on how your dentist approaches any treatment. Likewise, let your obstetrician know about any issues with your teeth and gums, as well as any suggested dental work you may need.
If you would like more information on dental care during pregnancy, please contact us or schedule an appointment for a consultation. You can also learn more about this topic by reading the Dear Doctor magazine article "Dental Care during Pregnancy."
By Modern Dental Group
February 12, 2015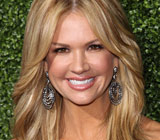 When her daughter Ashby was born in 2007, Nancy O'Dell was overjoyed; but she found the experience of pregnancy to be anxiety-provoking. O'Dell is host of the popular entertainment news show Entertainment Tonight.
After her baby was born she compiled her memories and thoughts into a book for first-time pregnant mothers. The book, "Full of Life: Mom to Mom Tips I Wish Someone Had Told Me When I Was Pregnant," covers a wide range of topics — including oral health during pregnancy.
"While my dental health has always been relatively normal, pregnancy did cause me some concern about my teeth and gums. With my dentist's advice and treatment, the few problems I had were minimized," O'Dell told Dear Doctor magazine. An example of her experience is a craving for milk that started at about the time the baby's teeth began to form. She felt that her body was telling her to consume more calcium.
As often happens with pregnant mothers, she developed sensitive gums and was diagnosed with "pregnancy gingivitis," the result of hormonal changes that increase blood flow to the gums.
"I love to smile," said O'Dell, "and smiles are so important to set people at ease, like when you walk into a room of people you don't know. When you genuinely smile you're able to dissolve that natural wall that exists between strangers."
Contact us today to schedule an appointment to discuss your questions about dental health during pregnancy. You can also learn more by reading the Dear Doctor magazine article "Nancy O'Dell."
By Modern Dental Group
February 21, 2014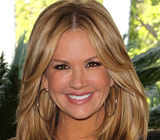 When it comes to sensitive gums during pregnancy, Nancy O'Dell, the former co-anchor of Access Hollywood and new co-anchor of Entertainment Tonight, can speak from her own experience. In an interview with Dear Doctor magazine, she described the gum sensitivity she developed when pregnant with her daughter, Ashby. She said her dentist diagnosed her with pregnancy gingivitis, a condition that occurs during pregnancy and is the result of hormonal changes that increases blood flow to the gums. And based on her own experiences, Nancy shares this advice with mothers-to-be: use a softer bristled toothbrush, a gentle flossing and brushing technique and mild salt water rinses.
Before we continue we must share one important fact: our goal here is not to scare mothers-to-be, but rather to educate them on some of the common, real-world conditions that can occur during pregnancy. This is why we urge all mothers-to-be to contact us to schedule an appointment for a thorough examination as soon as they know they are pregnant to determine if any special dental care is necessary.
Periodontal (gum) disease can impact anyone; however, during pregnancy the tiny blood vessels of the gum tissues can become dilated (widened) in response to the elevated hormone levels of which progesterone is one example. This, in turn, causes the gum tissues to become more susceptible to the effects of plaque bacteria and their toxins. The warning signs of periodontal disease and pregnancy gingivitis include: swelling, redness, bleeding and sensitivity of the gum tissues. It is quite common during the second to eighth months of pregnancy.
Early gum disease, if left untreated, can progress to destructive periodontitis, which causes inflammation and infection of the supporting structures of the teeth. This can result in the eventual loss of teeth — again, if left untreated. Furthermore, there have been a variety of studies that show a positive link between preterm delivery and the presence of gum disease. There has also been a link between an increased rate of pre-eclampsia (high blood pressure during pregnancy) and periodontal disease. Researchers feel this suggests that periodontal disease may cause stress to the blood vessels of the mother, placenta and fetus.
To learn more about this topic, continue reading the Dear Doctor magazine article "Pregnancy and Oral Health." And if you want to read the entire feature article on Nancy O'Dell, continue reading "Nancy O'Dell."