Posts for tag: gluten
By Modern Dental Group
February 13, 2020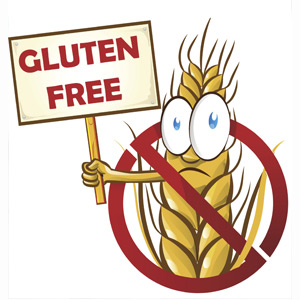 There's been a growing awareness about the effects of gluten, a protein found in grains like wheat, rye and sometimes oats, on certain people. An estimated 1 in 133 Americans have Celiac Disease (CD), a gluten-related disorder that causes the body's immune system to work against itself. And if you have CD, you could eventually face dental problems like enamel pitting and erosion.
When a person with CD consumes gluten, their immune system mistakenly identifies the protein as malicious and attacks it. The attack occurs in the membranes that line the digestive system, which in the process destroys cilia, tiny hair-like structures that aid in food absorption. This disrupts the body's normal absorption of nutrients, which can lead to a number of systemic conditions including intestinal cancer.
Because of the lack of nutrients, your teeth's enamel may develop defects. You may begin to see dull spots or pitting, or chalky grooves in its normally shiny surface: this is a sign you've lost surface enamel crystals (decalcification). You may also be more susceptible to outbreaks of aphthous ulcers (canker sores).
Because symptoms can be misdiagnosed or go unnoticed, it may be years before you know you have CD. You can, however, get a definitive diagnosis through a blood test for gluten antibodies, which is then confirmed with a biopsy of a tissue specimen from the intestine.
While there's ongoing research for CD-related medication, there's currently only one recognized treatment for it — remove gluten from your diet. This is much harder than it sounds, and requires knowing what you can and can't eat, along with strict monitoring of food package labeling. Thankfully, the world is becoming better educated in this respect as more food manufacturers are clearly labeling products containing gluten and restaurants are providing gluten-free menu options.
Once you have dietary controls in place, your dental issues can be treated as any other person, with one exception: none of the products used in treatment like polishing paste or fluoride gels should contain gluten, and must be verified before using.
CD is a serious condition that could even become life-threatening. Knowing you or someone in your family has it will help you protect both your overall health and your teeth.
If you would like more information on the gluten's effect on dental health, please contact us or schedule an appointment for a consultation. You can also learn more about this topic by reading the Dear Doctor magazine article "Gluten & Dental Problems."
By Modern Dental Group
November 25, 2013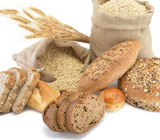 If you have noticed white spots or enamel pitting on your teeth, something in your diet may be the cause. If accompanied by other general symptoms, these dental problems may stem from a possible intolerance to gluten.
Gluten is a protein found in grains like wheat, barley or oats. Some people (an estimated one in 130 Americans) have a condition called Celiac Disease (CD) in which their immune system mistakenly treats gluten as a threat and initiates an attack of antibodies (individual proteins made by the immune system to target and kill specific foreign substances) against it. Tiny hair-like structures in the small intestine called cilia that aid in nutrient absorption may be destroyed in the process. As a result, the body can't properly absorb nutrients.
CD can be difficult to diagnose because its symptoms resemble other conditions like Irritable Bowel Syndrome. Typically, though, CD causes digestive issues like diarrhea, bloating and stomach aches, as well as fatigue, growth abnormalities and vitamin deficiencies. In the mouth, the most common symptoms are enamel defects like spotting and pitting. Patients may also lose a portion of their enamel in the grooves of the central incisors where the enamel may appear chalky or opaque rather than shiny, evidence of a condition called decalcification. CD may also cause canker sores.
Determining if you have CD is a two-step process. You must first undergo a blood test to see if antibodies are present for gluten. If the test returns positive confirming you have CD, the next step is a biopsy in which a small amount of intestinal tissue is removed and analyzed. This measures the degree of damage to the stomach lining, which will indicate whether or not you should remove foods containing gluten from your diet.
While research is ongoing to develop counteracting medications, removing gluten from your diet remains the most effective treatment for CD. Enamel defects caused by CD can also be treated with fluoride toothpastes and other aids to foster re-mineralization (restoring calcium and other mineral content to the enamel), and with cosmetic techniques to reduce any discoloration effect. CD patients should continue with normal oral hygiene efforts, with one exception: hygiene products (including polishing pastes and fluoride gels used in professional cleanings) should be gluten-free.
If you would like more information on how gluten may affect your oral health, please contact us or schedule an appointment for a consultation. You can also learn more about this topic by reading the Dear Doctor magazine article "Gluten & Dental Problems."