Posts for: September, 2014
By Modern Dental Group
September 23, 2014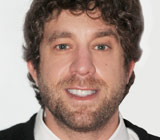 One day, while looking at old pictures of himself, 34-year-old American Idol finalist Elliott Yamin noticed something peculiar. "I [had] figured out how to kind of smile without displaying all my teeth," he told an interviewer with People magazine. The reason: Yamin (like many other people) was unhappy with the way his teeth looked. And others noticed it too: "[They] wrote things in magazines, called me Snaggletooth and things like that," he said.
Yamin's situation came to the attention of dentists from across the country, several of whom offered to fix his crossbite and other problems. One of them even provided the singer with computer-generated renderings of how he'd look after a total "smile makeover" — and that was enough to convince him. Finally, after receiving a set of porcelain veneers and other dental work — all provided free of charge by the concerned dentist — Yamin has the smile he always dreamed of.
You don't have to be an American Idol finalist to appreciate the benefit of having a super smile — and it's never too late to get started! As Yamin found out, a "smile analysis" is the first step, and it's a critical part of the process. This is the time when you and your dentist get to know each other, and begin talking about what kind of a look you want to achieve, and what you should realistically expect.
But it can be tough to express in words exactly what your idea of a perfect smile looks like. Are the teeth completely regular in alignment and "Hollywood white?" A little bit asymmetrical and more natural-looking — or something in between? And exactly how would that look on you? Fortunately, we have a variety of ways to help you make those decisions.
One is computer-generated images, like the ones that persuaded Yamin. Convenient and relatively easy to produce, they're a great way to preview possible changes before a single tooth is touched. However, some people may find it hard to picture their new smile from different angles and in different lights. If you'd like a better representation, it's possible to produce a 3-D model of the proposed work before it's done. This can let you truly visualize your new smile in a realistic way.
If you need even more evidence before deciding, there's still more that can be done. Your teeth can be built up to their new contours with composite resin, a tooth-colored restoration material that can change tooth shape and size with relative ease. A related procedure, the "provisional restoration," gives you a complete preview of the final work. When you're satisfied, the "temporary" materials are replaced with more permanent ones, like long-lasting porcelain veneers. Whichever method you choose, you'll be on your way to a better looking smile.
If you would like more information about a smile makeover, please contact us or schedule an appointment for a consultation. You can also learn more by reading the Dear Doctor magazine articles "Great Expectations — Perceptions in Smile Design" and "Smile Design Enhanced with Porcelain Veneers."
By Modern Dental Group
September 08, 2014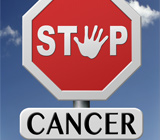 Baseball legend Babe Ruth, President Ulysses S. Grant and George Harrison of the Beatles — these three notable people from different backgrounds and historical eras have a sad commonality — they all died from oral cancer. They are a reminder that regardless of one's wealth or fame, no one is immune from oral cancer and its deadly effects.
Like other cancers, oral cancer is characterized by abnormal cell growth capable of spreading into nearby tissue or other parts of the body. Although oral cancer accounts for less than 3% of all occurring cancers, it's among the most deadly: only 58% of oral cancer patients survive five years after treatment. This is mostly due to the difficulty of detecting oral cancer in its early stages; in fact, 30% of oral cancers have already spread (metastasized) when they're finally diagnosed.
Early detection through careful monitoring is the best strategy for defeating oral cancer. If you have a predisposing factor like a family history of oral cancer, then regular screenings during dental checkups are a must. During an exam we may be able to detect abnormalities (like unusual white spots on the gums or jaws) that may signal a cancer in a pre-cancerous or early stage. You also should be on the lookout for a persistent sore throat or hoarseness, lingering mouth pain, a painless lump in the mouth or on the neck, or ear pain on only one side.
There are also conditions or behaviors that may increase your risk for oral cancer, like using tobacco (both smoke and smokeless) or consuming alcohol. If you use tobacco you should consider quitting it altogether; you should consider cutting back on alcohol consumption if you're a moderate to heavy drinker. You should also avoid sexual behaviors that increase your chances of viral infection — research has found a link between oral cancer and the viral infection caused by the sexually-transmitted human papilloma virus (HPV 16).
Improving your nutrition can also reduce your cancer risk. A diet rich in fresh fruits and vegetables supplies the body with cancer-fighting nutrients, including antioxidants that protect cells from damage caused by carcinogens. Studies have shown this kind of diet consistently lowers the risk of oral and throat cancer, as well as cancers of the esophagus, breast, prostate, lung and colon.
If you would like more information on oral cancer, please contact us or schedule an appointment for a consultation. You can also learn more about this topic by reading the Dear Doctor magazine article "Oral Cancer."